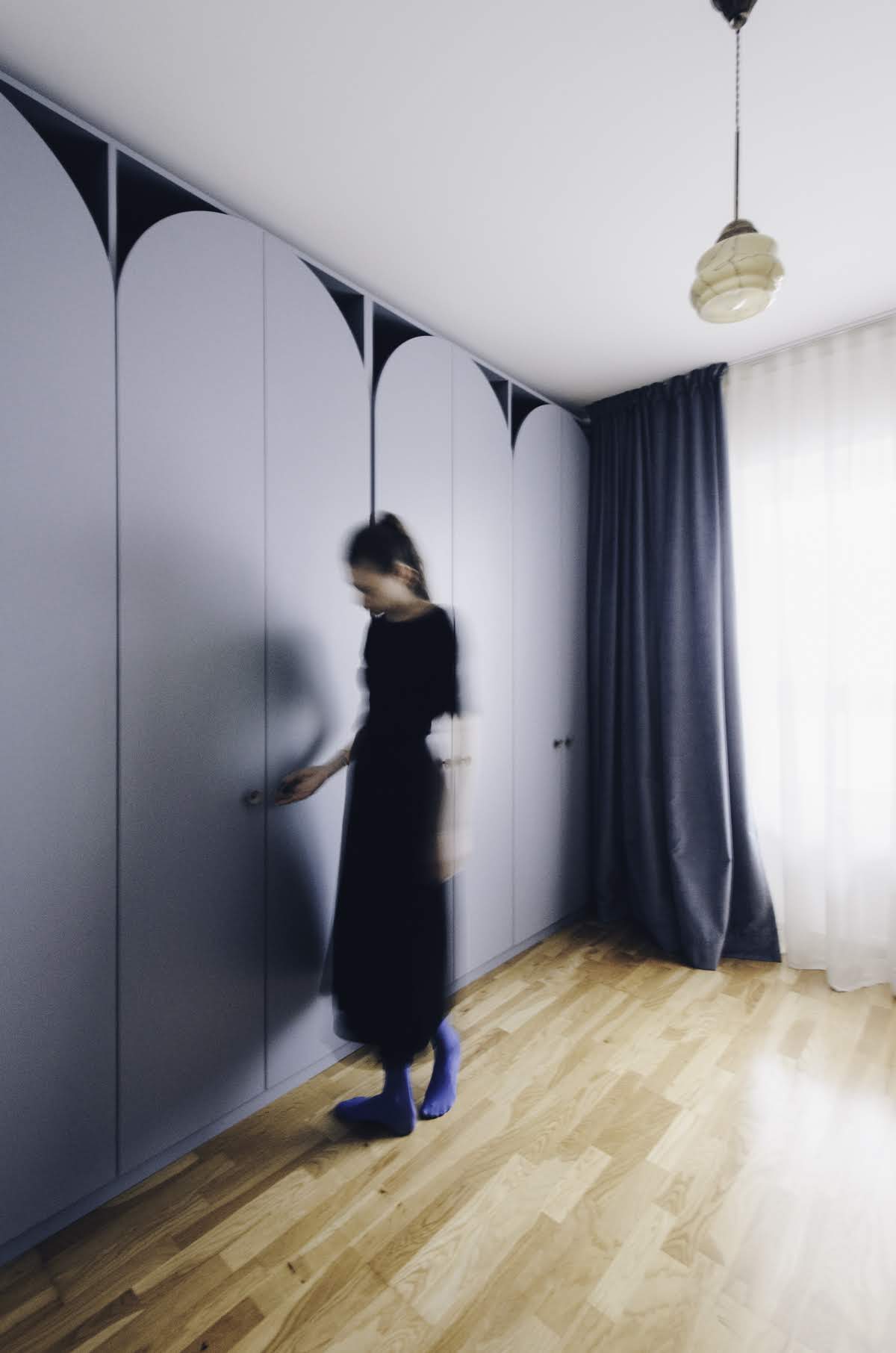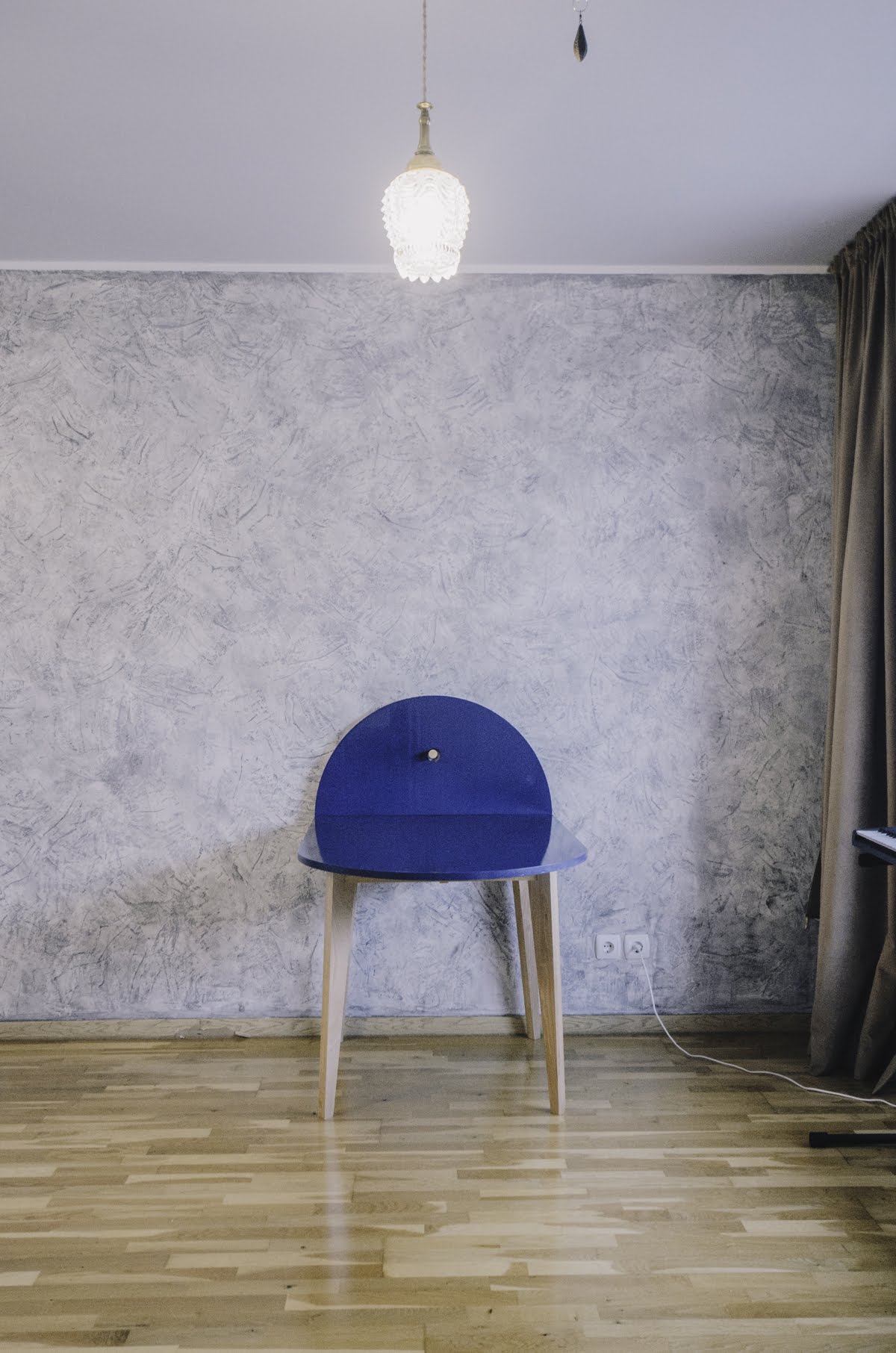 CS

2017-2018
Bucharest
status: built
team: Anca Cioarec, Brîndușa Tudor, Teodora Ungureanu, Iulia Postovanu
collaborators: Vlad Rebenciuc, Circa 1703-3071
photography: Teodora Ungureanu


A few pieces of furniture redefine the places in an apartment for a dear fiend and her two cats:

*a light white bookcase with open shelves and curved doors becomes a threshold between the hallway and the living-room, encouraging various crossings for humans and cats.

*a vanity table with a drawer and a tall triptych mirror covered in brass create a new place to sit in the bedroom.

*a tall wardrobe with curved doors offers storage space while on the opposite wall an exhibited archive of precious papers, letters and drawings is organized in wooden frames made of linden and ash.

*a blue table can host a dinner in the centre of the living-room or a private place for morning tea when it folds on the wall.